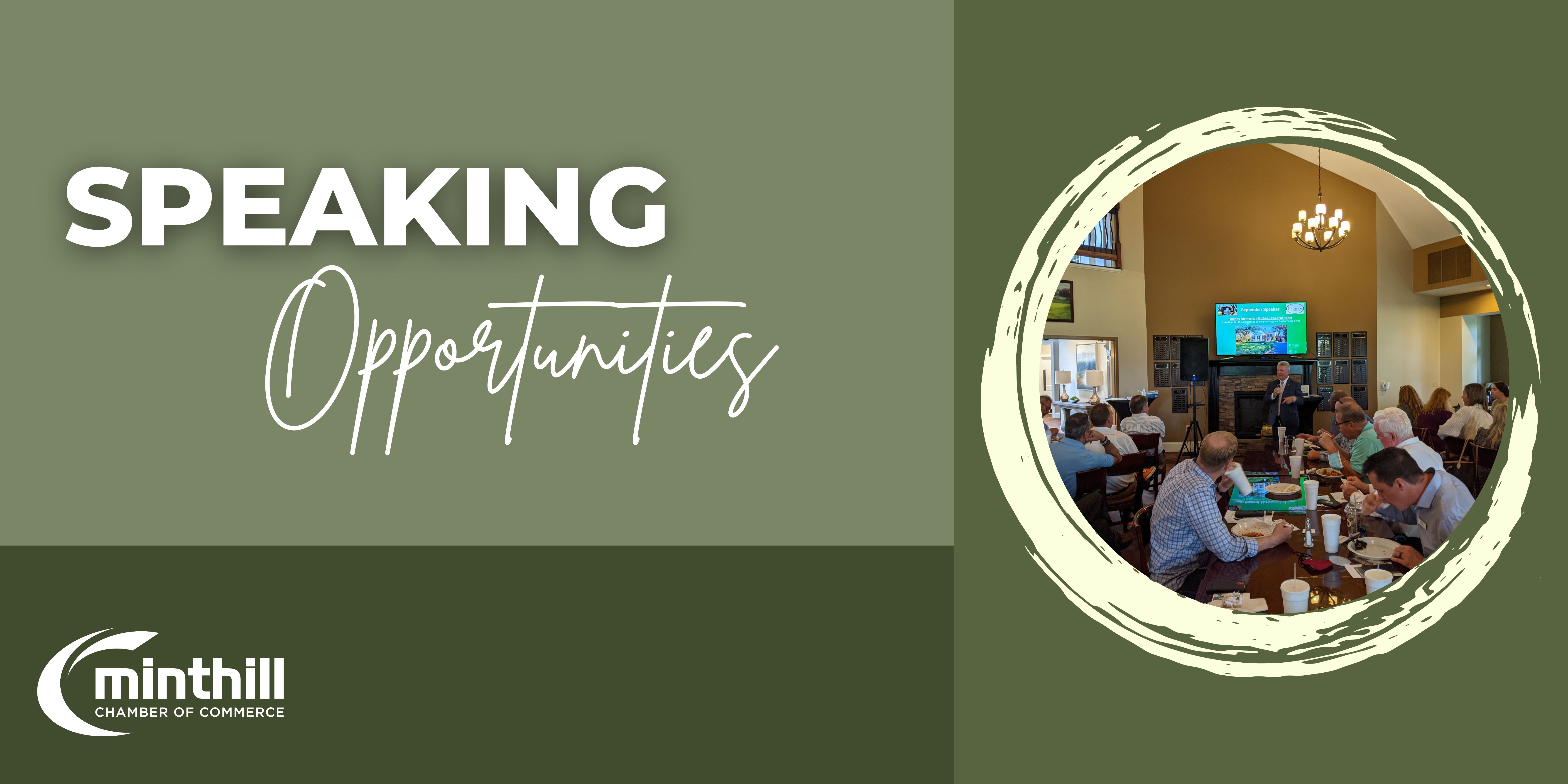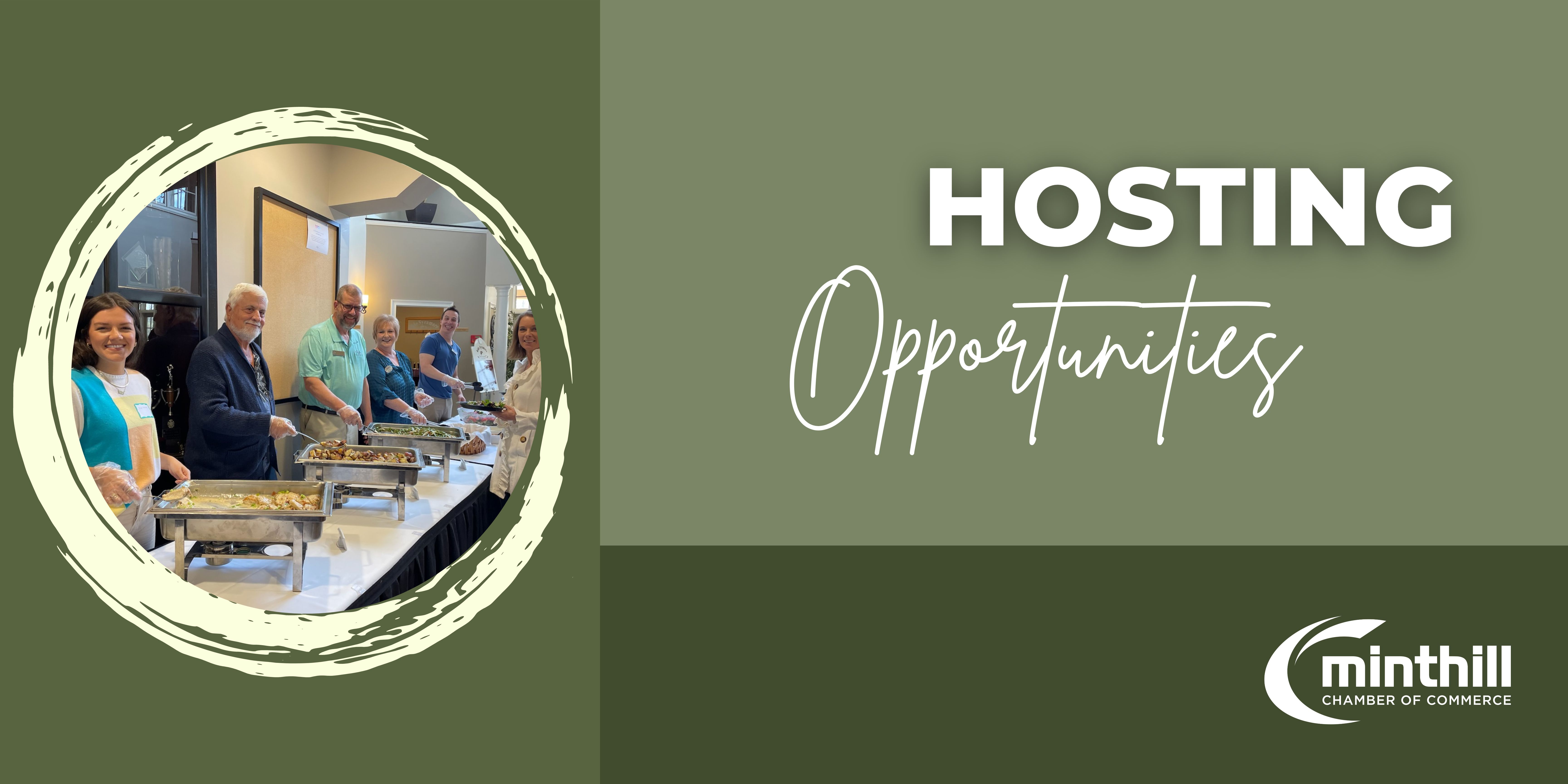 Want to be a Speaker?
Speaking at a Chamber event is a great way to bring visibility to your business! If you have expertise on a topic that will captivate an audience and benefit many within our community on a relevant and highly sought after topic, please consider a sponsored speaking engagement and complete our Speaker Application below.  Members can raise their visibility by sharing their expertise through a speaking engagement promoted by the Chamber.
Purpose:
Allows speakers to showcase their business knowledge to fellow Chamber Members and the business community. Offers Chamber Members the opportunity to network and grow your customer base in a casual, relaxed environment.
One of the many benefits speaking is the focus on a specific topic, which is explored through the lens of the speaker's experience, knowledge, and passion. The four benefits of Speaking are to Inform, to Persuade, to Entertain, or to Commemorate and Celebrate.
Event Speaking Opportunities:
Monthly Member Luncheon - third Tuesday of every month
Women's Networking Breakfast - once a month
*Members are encourage to speak at one event per year
Want to Host an Event?
As a Mint Hill Chamber of Commerce member, we encourage our Members to attend our events to network and meet other like-minded entrepreneurs. Hosts of these events have a great opportunity to showcase their products and services to fellow chamber members. This allows our members to learn from you, explore your space, meet your staff, and facilitate connections to the local business community.
Purpose:
Allows hosts to showcase their businesses to fellow Chambers and the business community. Offers Chamber members the opportunity to network and grow your customer base in your own environment.
Events are normally held at the host's place of business; therefore, space must be adequate to accommodate 25-35 guests (including parking). Events may be co-sponsored and assessed proportionately.
Food & Beverage: Continental-type items, along with a small beverage is recommended. All food and beverages are to be provided to serve an event lasting one (1) hour. *Hosts are highly encouraged to utilize the services of a Chamber member for catering.
*Members are encourage to host one event per year